Available on Amazon!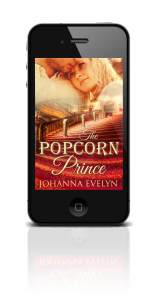 The Popcorn Prince is a loosely based Cinderella story – If Cinderella accidentally leaves behind a bottle of half-eaten Buffalo Bill's hot sauce for the prince to find!
Amy has officially put dating on the back burner after a string of noncommittal relationships. But when she accidentally brushes her hand against a handsome stranger's one night at a movie theater, her heart decides it has other plans—until she realizes her handsome prince brings a new girl to the theater almost every weekend. This doesn't stop her from admiring him from afar, while she and her twin brother make up outlandish stories about him every time he comes to the theater. But when their worlds collide, she needs to decide if she will open her heart and take another chance on a man, or push him away after she's done with his services.
Steven has waited months to ask out a girl he's only had a few brief interactions with. But every time he tries, she runs away from him. His coworkers step in with a plan to put his bachelor days behind him. But the fun and games come with a price tag, as his Cinderella stands to lose something much more valuable than a glass slipper.
---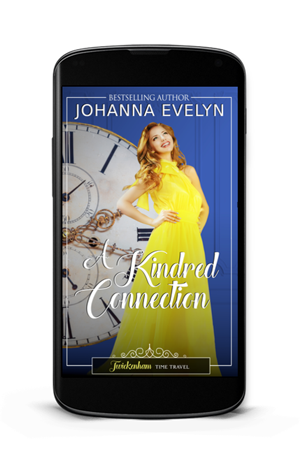 Her perfectly ordered life unfolded the moment she was pushed into the past.
Jane Barton is ready to start her life. She graduated University, inherited an old house, and is on the cusp of starting her own business. When she's offered the job of dancing instructor to the mostly American's who trek to Twickenham Manor each month to immerse themselves in a Jane Austen experience, Jane only accepts the position to fund her fledgling business. She has no intention of dwelling on the past like the many people who come to the manor.
When she's pulled back to Regency England through mysterious magic, she decides to figure out the mystery of a painting she's inherited with her old house. But what she discovers makes her realize maybe her future has a lot more to do with the past than she ever wanted.
Lord William Reid travels to his cottage near Twickenham manor in a poor attempt to hang onto his freedom, but when his solitude is interrupted by a mysterious woman, he's forced into helping her find out the mystery of her past.
But they both have secrets that have the power to deepen their burdens while breaking their kindred hearts.
---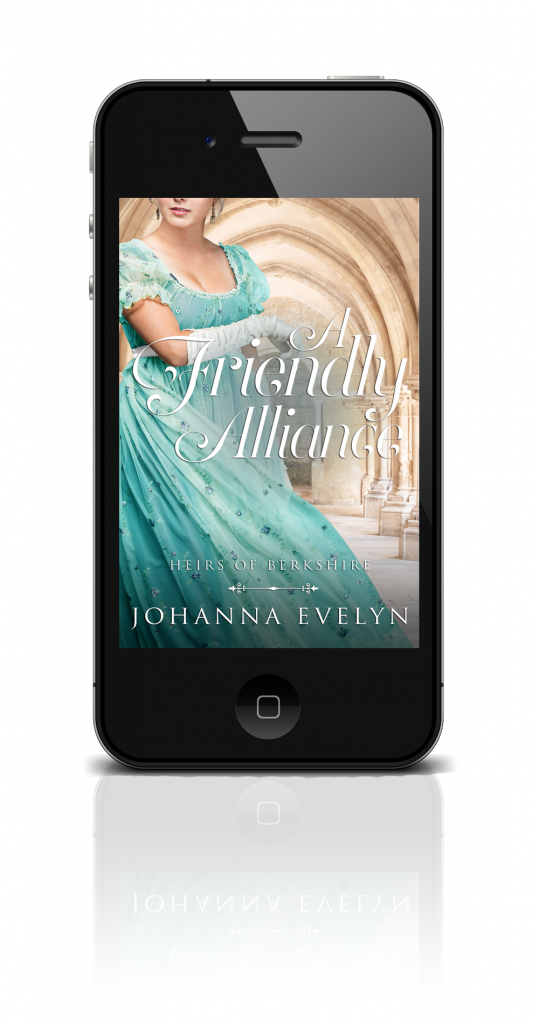 Juliana can't wait to attend her first season in London. Her close neighbor and childhood friend Peter is expected to join her. But when Peter's father dies unexpectedly, Peter must stay behind to help his mother and take on his late father's role as heir to his family home.
After staying behind for the funeral, Juliana arrives late to London, the festivities well underway. But her expectations dim quickly at seeing how title-hungry society can be.
The only person who has made her visit tolerable is her new friend, a girl her own age who longs for her former fiancé. When Peter unexpectedly arrives, Juliana makes a plan to get her friend back together with her lost love, though with little experience, she's only able to make things worse. All while Peter still sees her as the child from their youth who needs constant scolding.
As her heart turns to Peter, she's forced to become the sedate, sophisticated woman she feels he desires. But when her reckless behavior causes damage to her reputation, she's afraid she's too late to earn his affections.
Peter, the new Earl of Alder Court gets more than he bargains for when Juliana talks him into a pretend courtship with her new friend. Instead of keeping other women at bay from ambitions of catching his title, it traps him into many of Juliana's foolhardy schemes.
When Juliana's attentions turn in another direction, his pretend courtship might inevitably entrap him. He must do something quickly or risk everything he has come to hold dear about his lovely friend.
---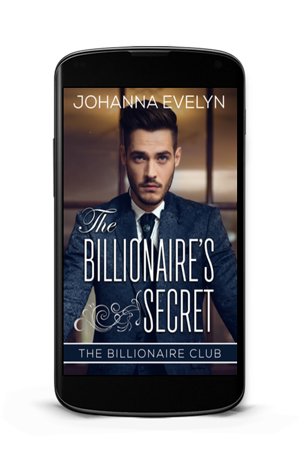 Paige has secrets she hides and a past she's forgotten!
Broken and wounded after the devastating loss of her parents when she was just fifteen, Paige has tried to navigate her way alone. Earning a lucrative contract in the modeling industry, she quickly makes a name for herself as New York's number one model. When she's forced to give up her career to keep herself safe, she goes underground and lives a quiet life out of the spotlight.
But when her best friend tricks her into going on a blind date, Paige tries to fight the attraction she feels for Gabe, a charming bachelor who wants more than friendship. Gabe comes up with a plan to slowly ease Paige out of her shell by inviting her to work with him, promising to keep her safe.
Paige can't resist working in the restaurant her father frequently took her to, one of the only childhood memories she has. While working there she finds unexpected clues to her past. But when she's recognized, more than her identity is at stake.
She's forced to push Gabe away to keep him safe, but Gabe has secrets of his own—the past that links them together has the power to force them apart!
---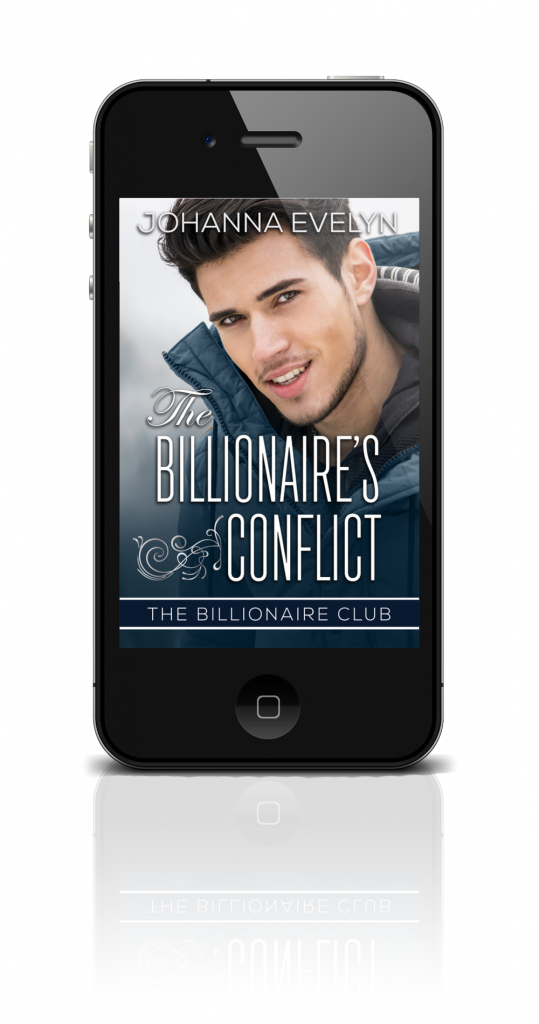 Anna Lynn had been the one bright spot in Marks dark childhood, but her memory was intertwined with pain. Mark vowed to walk away from his billion dollar legacy and start his own life free from the chains of his late father—until Deanna moved to town and Anna Lynn's deception was brought to life. Deanna was his only hope of moving on and getting that fresh start, but with plans of living happily ever after shattered by her sudden death, a complicated choice lies before him. Go back to his original intentions of leaving everything behind and lose all he has worked to build, or marry a woman he hasn't thought of since the tenth grade.
Even after he ditched her without word or reason, Anna Lynn doesn't hesitate when Mark asks her to marry him—after all, she's loved him since she could remember. But after the wedding, she realizes going back will be harder than she thought. Her honeymoon in Montana helps her come to terms with the fact that sometimes promises should be broken and love can be lost.
---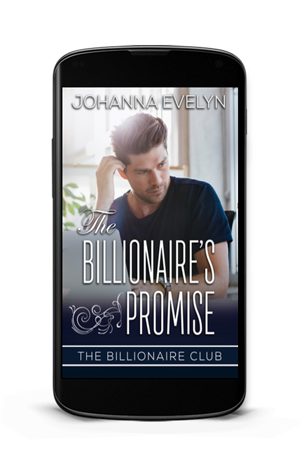 Katlyn Winters' life changed the instant her husband was killed by a drunk driver. Now, a year later, she can't put off returning to the workforce any longer. When she joins the architectural team at Bridgeport Graphics, Chicago's number one design-to-build firm, she's able to pretend she's not alone in the world by keeping a picture of her husband and beautiful little girl on her desk. But as she climbs the corporate ladder, it becomes difficult to explain why her husband isn't around to support her career, all while her feelings for her boss turn into something more than what's allowed.
Billionaire Landon Bridgeport is impressed by Katlyn Winters' work ethic and design skills. Even though she's been out of the workforce for five years, he takes a chance and hires her on the spot. As she quickly rises in the ranks, winning more bids than any other architect in the firm, she also unwittingly weaves her way into his heart. The only problem is, she's off limits. A picture on her desk of a beautiful family keeps her at arm's length.
As Landon forces himself out of the office to work on his social life, Katie's interaction with a male coworker in the office doesn't add up. He feels compelled to keep her marriage safe while juggling a new relationship and a threatening lawsuit from a disgruntled ex-employee. Something must give as he slowly unravels the truth about Katie—and his love for her that he can no longer deny.